Lipe Tour: 3 Days, 2 Nights Popular Lipe travel packages are available all year round at Akira Lipe Resort. To get away from the hustle and bustle of city life? Koh Lipe, southern Thailand With crystal clear water, a white sand beach, and lush greenery. Make Koh Lipe the ultimate destination for a 3-day, 2-night vacation trip.
The best time to visit Koh Lipe is during the high season, which runs from November to April. During this time, the weather is generally dry and sunny, with little rainfall. It is ideal for outdoor activities such as swimming, snorkeling, and island-hopping.
The temperature during the high season ranges from 25°C to 32°C, and the water temperature is around 27°C, making it ideal for water activities. In addition, the sea is usually calm during this time. which is suitable for scuba diving or snorkeling.
On the other hand, the low season, which runs from May to October, There will be a lot of rain, and there is a high chance of storms or typhoons. Some businesses and accommodations may be closed during this time. and ferry schedules may be limited due to unfavorable sea conditions.
Overall, if you want to enjoy the best of Koh Lipe and avoid any inconvenience, It is best to visit during the high season, from November to April.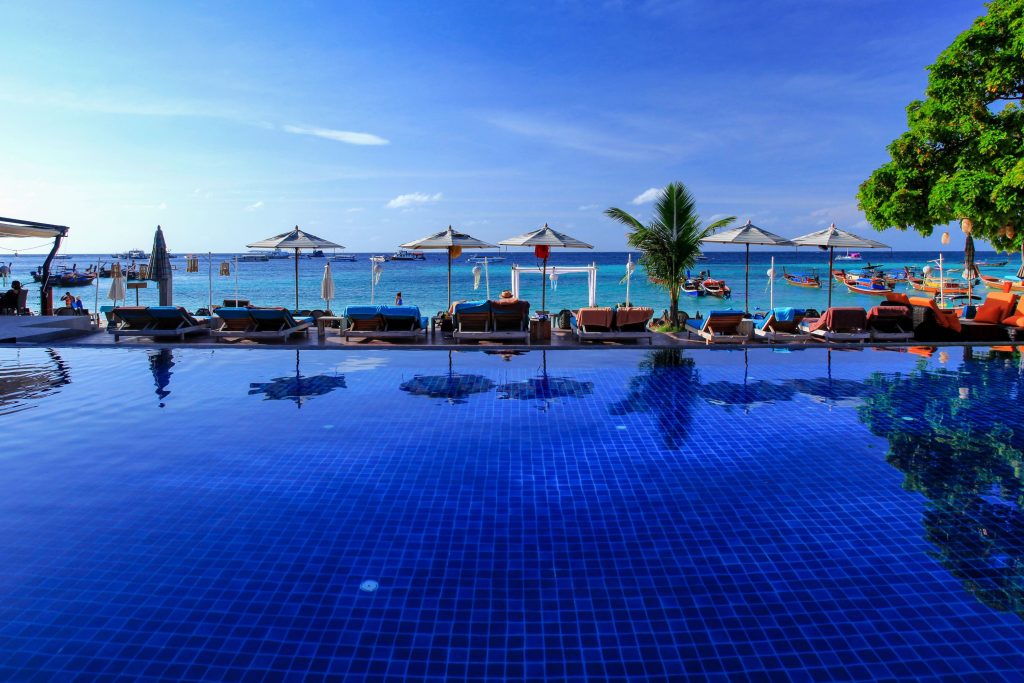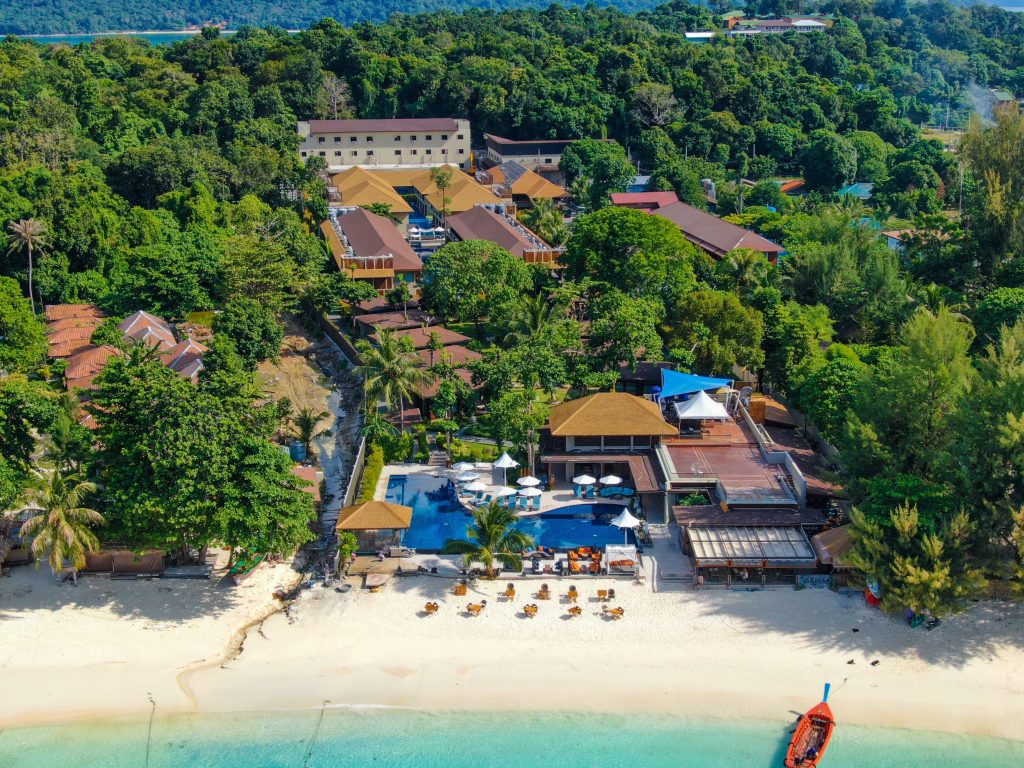 Package Tour Lipe 3 days 2 nights
Booking details for the Lipe 3-day, 2-night package at the Akira Lipe Hotel are below. This is a special package where you will stay. 2 nights beach accommodation with 3 meals, including transfer from Hat Yai Airport, a speed boat round trip from Pak Bara to Lipe, a sea tour to see around Koh Lipe, and snorkeling. Let you travel to the fullest in 3 days and 2 nights.
---
Schedule and details of the program Tour Lipe 3 days, 2 nights
Day 1: Hat Yai Airport, Pakbara Pier, Tarutao Island, Khai Island, and Lipe Island
08:30 a.m. Pick up at Hat Yai Airport by join van
09:30 a.m. Depart from Hat Yai Airport to Pakbara Pier It takes about 1.3 hours.
11:00 a.m. Arrive at Pakbara Pier and prepare to board a speed boat to Koh Tarutao. Pay homage to the shrine of Godfather Tarutao and continue to Khai Island, taking pictures of the natural stone arch. Tourism sign, Satun province, about 15 minutes, heading to Koh Lipe.
14:00 pm. Arrive at Koh Lipe Check-in to the accommodation at Akira Lipe Resort. Must receive you with a welcome drink. The staff sends you into the room to relax at your leisure.
Day 2: Go on a snorkeling trip to see coral in the inner zone (Koh Hin Ngam, Rong Nam Chabang, Koh Yang, Koh Rawi, and Koh Adang).
** Diving is divided by zones and seasons.**
08.00 am. Have a buffet breakfast at Akira Restaurant.
09.00 am. Prepare personal belongings to go out to experience the beauty under the Andaman Sea.
09.30 a.m. Travel by long-tailed boat to see seven colored soft corals around Chabang Channel. shallow coral point Natural black rock beach and travel to Ao Song Koh Adang-Ravi I found many giant clams of various colors.
4:00 p.m. Return to the accommodation (rest at leisure).
Day 3: Return to Koh Lipe, Pak Bara Pier, and Hat Yai Airport
08.00 a.m. Buffet breakfast at Akira Restaurant
09:00 a.m. Pack your luggage and prepare for check-out. to depart for Pak Bara Pier at 9:30 a.m.
11:00 a.m. A join van will pick you up at Pak Bara Pier. (Stop by to buy local souvenirs.)
11.30 a.m. Depart from the pier to Hat Yai Airport.
**The program may change as appropriate, mainly depending on the weather and safety**
package details
Room: 3 days, 2 nights
Shuttle bus from Hat Yai Airport to Pak Bara Pier (09.30 a.m.–11.30 a.m.)
Boat to and return from Pak Bara Pier to Lipe (11.30 a.m./13.30 p.m.) • 3 meals (2 breakfasts and 1 lunch)
Join a snorkeling tour inside the zone or outside the zone with equipment.
travel insurance
---
Go to Koh Lipe, the perfect travel destination. The most beautiful beach in Satun Province
Koh Lipe is a small island. But it is stunningly beautiful. Located in the southern part of Thailand. It is known for its crystal-clear waters, white sandy beaches, and diverse marine life. Getting to Koh Lipe can be a little challenging. Let's see if the trip to Lipe One important activity is snorkeling, an activity that tourists should not miss. Akira Lipe, where are you going to take your friends?
Diving around the inner zone
Let's start with a diving trip around the inner zone, where the diving spots that we will take you to are as follows:
Chabang Island, which is a pile of rocks out of the water called Chabang Waterway, is a popular diving spot here. You will be able to clearly see seven colored corals. But here, the current is quite strong. Therefore, if you come here during the high tides, you should hold on to the rope tightly, but if the water is still, you can enjoy snorkeling.
Koh Hin Ngam, the highlight of this place It's the only rocky beach on the whole island. created by nature when the sea water hits the rocks, causing the light to shine and reflect beautifully all over the beach. There is a story if someone takes the stone back. must be brought back every time
Koh Adang is an island near Koh Lipe. It is an island rich in nature, waterfalls, and Pha Chado viewpoints. It is a beautiful viewpoint. We can see Koh Lipe from here.
Koh Ravi This island is known as a twin island with Ko Adang. It has the distinctive feature of a white sand beach with fine sand. Around the island is a snorkeling area. We can play in the water. See the beauty of colorful corals.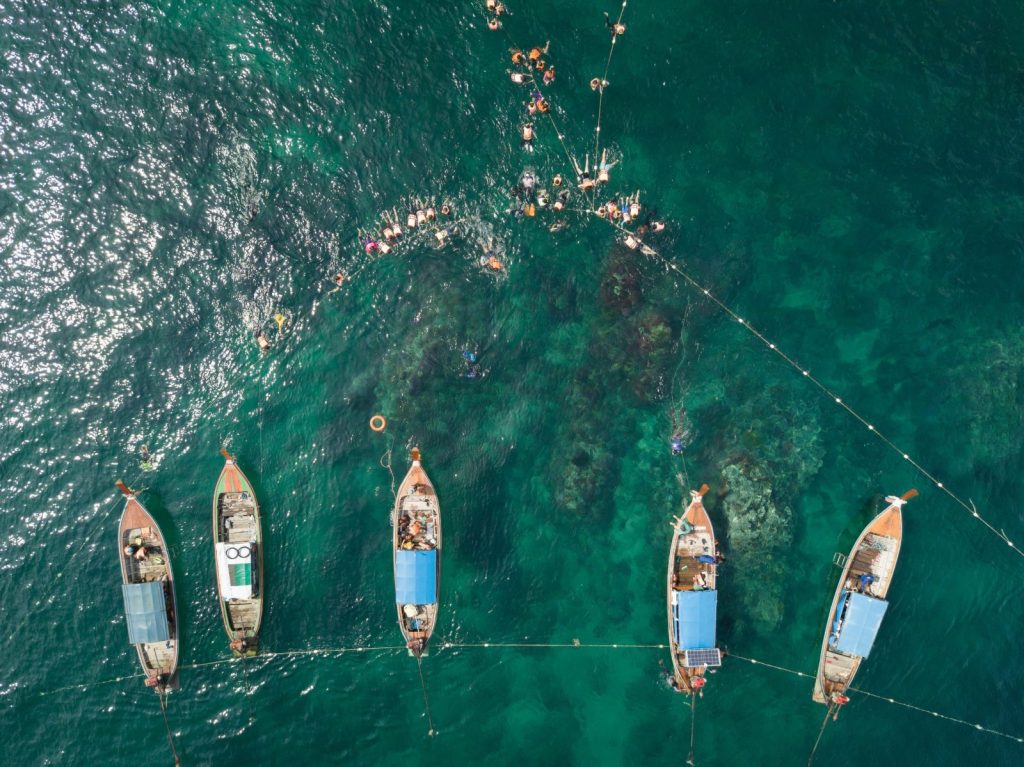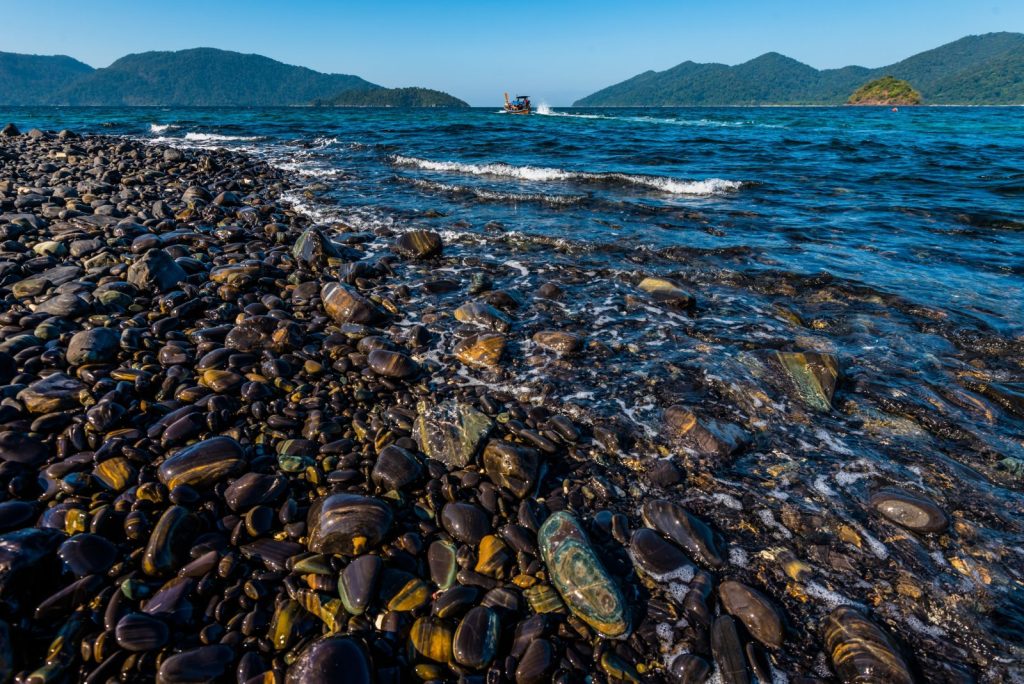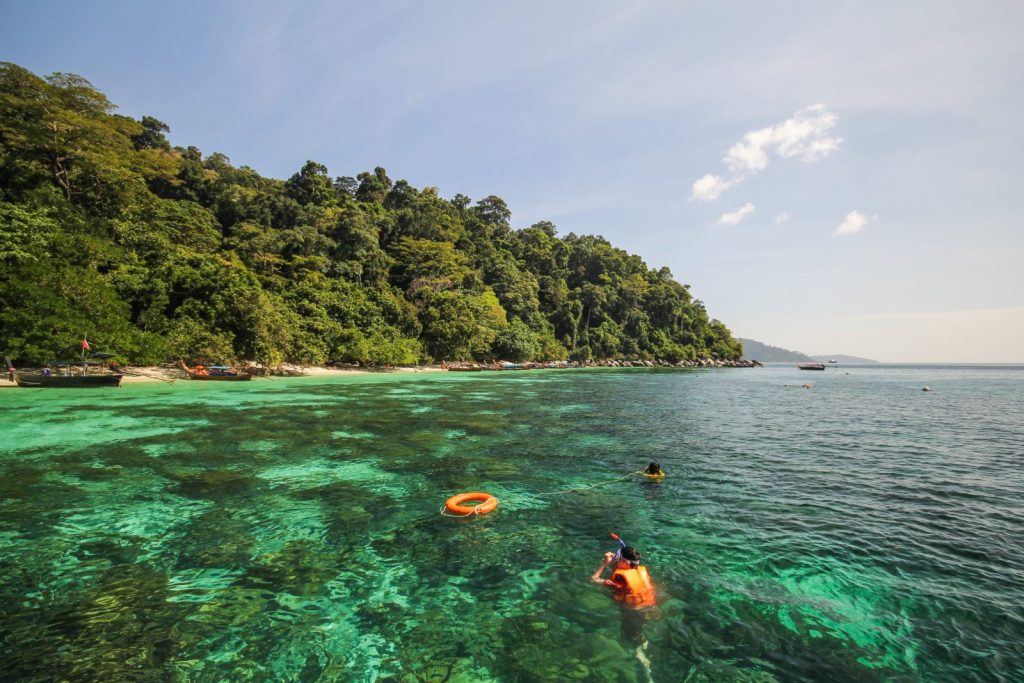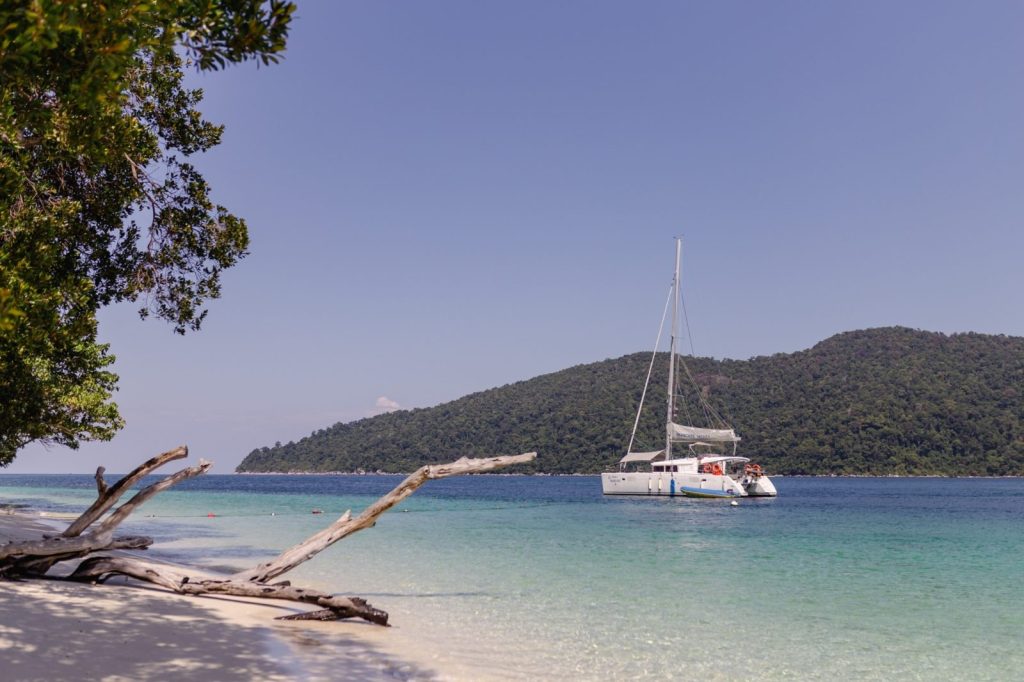 Outer zone diving
Diving at the outer zone We will take you to the following islands:
Koh Dong is an island of similar size. with Koh Lipe, and there are small islands around. During calm waves, the sea is as green as an emerald. main tourist spots This place is "Monkey Bay," where many macaques live. beautiful beach, clear water At this bay, you can swim among the coral reefs that are abundant around the island.
Koh Rok Loi has a smooth, white sandy beach. The white sand beach contrasts with the jade-green sea water. Until it is the reason why people call this place "the Sea of Jade". Another highlight of this place is the staghorn coral. which we can see each other around the island
Koh Phueng This island is a small rocky island without a sandy beach and is in the middle of the water channel. which is the highlight of the island. It is under the water of the island where many colorful corals are gathered. Anemones and various fish
Koh Hin Son is an island with two large rocks stacked naturally around the island. This is a prime dive site where you will find beautiful coral reefs with both soft and hard corals. Most of the corals around the island are on rocky bottoms, especially along the crevices where there are dense soft corals, and we also saw many anemone stalks and clown fish. Have you tried it?
Koh Phai is an island that is very suitable for snorkeling. with the water level not being very deep. In addition, the bamboo island is located at an angle that rarely has a tide. So you can enjoy diving. The island is filled with corals, sea anemones, and a wide variety of fish.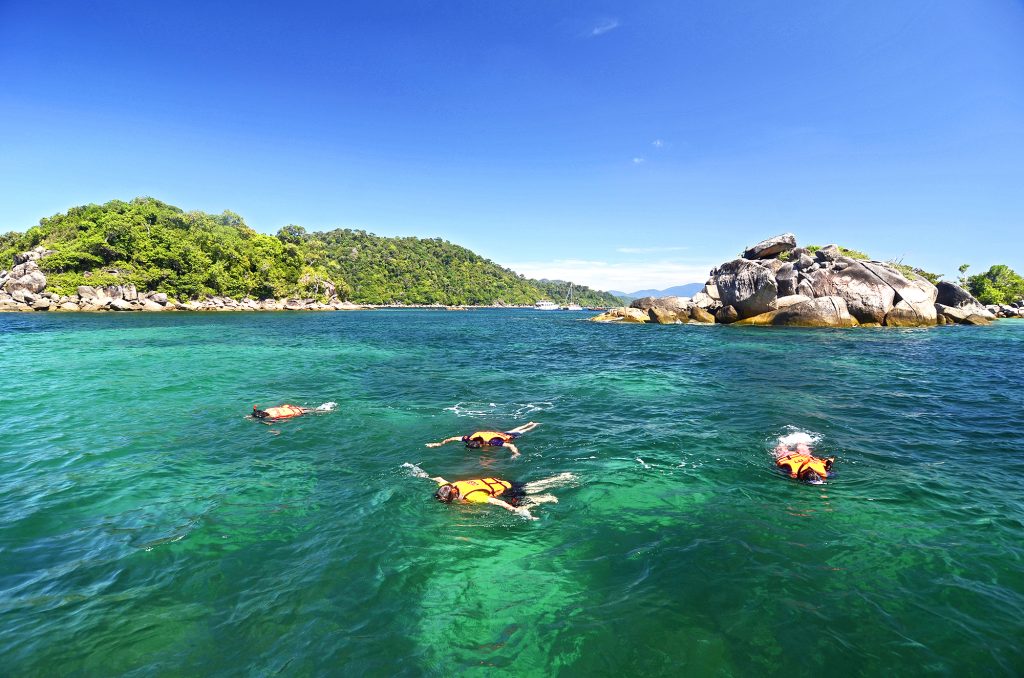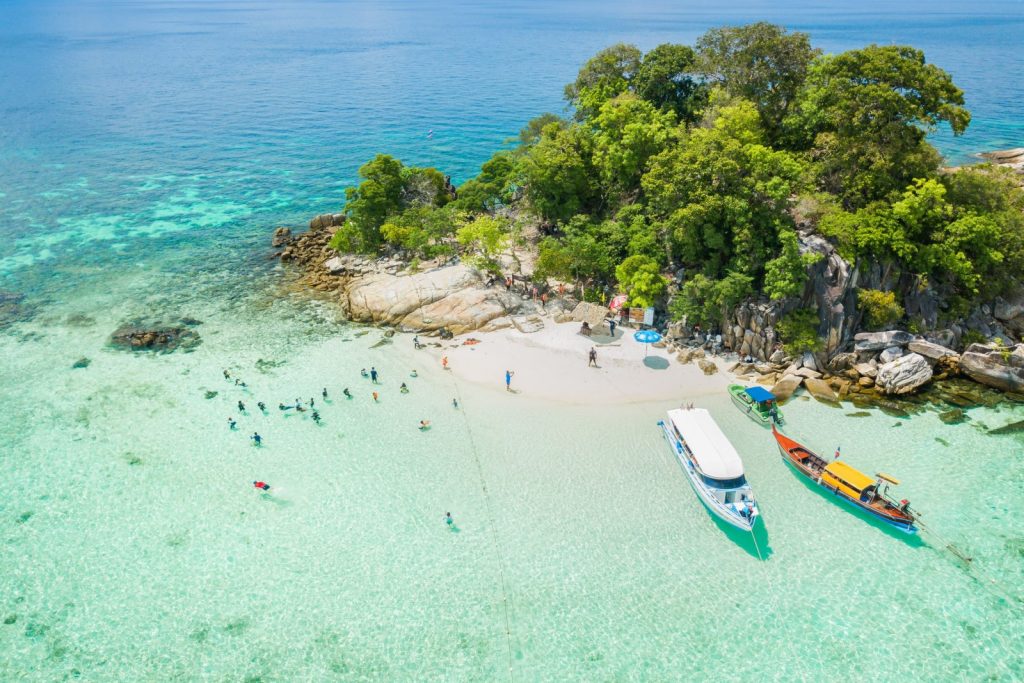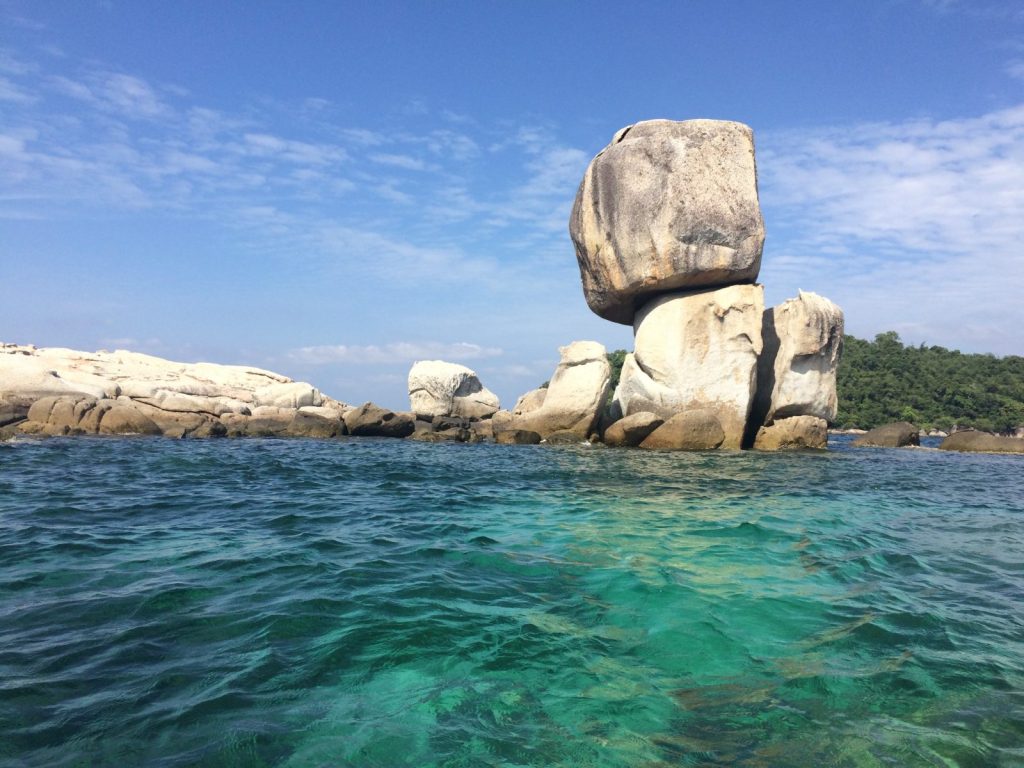 ---
Contact to reserve a room Akira Lipe Resort