Yacht Lipe If you are looking for a romantic place, with watching the sunset that is about to receive the horizon that can be seen from the beach in front of the resort Akira Lipe, or open the experience of watching the sunset by taking a yacht to experience a relaxing atmosphere. And the work of various islands in Yom Yen with beautiful sunset views for Akira Lipe to offer a special experience On your vacation or special day with the "Sunset Trip" program that you should not miss.
Activities that are popular on Koh Lipe, that is, "yacht cruises,"
The yacht cruise is divided into two trips as follows :
1. One day trip
It's a trip for snorkeling. Admire the beauty of the famous coral reefs of Koh Lipe and all the colorful fish. The yacht will take you to four islands: Koh Hin Ngam, Koh Yang, Koh Ravi, and Sailing Bay. Have a special lunch at Koh Ravi. Appreciate the beauty of White Sand Beach. (*** The trip will start at 9:00 a.m. and end at 2:00 p.m. ***)
2. Sunset trip
It is a trip to watch the sun cruise around Koh Lipe. Admire the beauty of the setting sun in the middle of the sea at Koh Lipe. With the beauty of the gradient sky, romance is guaranteed. The trip will start between 4:00 p.m. and 6:30 p.m.
Program Details: Sunset Trip
4:20 p.m. Customers check in to the boat in front of Ananya Lipe Resort, and we start loading customers into the dinghy boat to send them onto the yacht.
4:30 p.m. The boat departs from the pier. On the boat, there will be food for you to eat. And drinks to serve customers during the cruise around the island. On the way, you will see Langkawi Island. Malaysia is on the left.
5:15 p.m. Arrive at "Sunrise Beach" to see the beautiful atmosphere of various islands such as Usen Island, Kra Island, Adang Island, and the evening sea.
5:50 p.m. Take a yacht cruise through the "Sunset Beach" view point and take impressive pictures.
6:00 p.m. Cruise arrives at "the most beautiful sunset spot" by watching the sunset. Take pictures on a beautiful boat at your leisure while sipping wine and listening to soft music.
6:30 p.m. Cruise back to the pier. Along the way, enjoy the romantic atmosphere at night.
7:00 p.m. Arrive at the pier. Impressed with safety
Note: The tour program can be changed depending on the weather.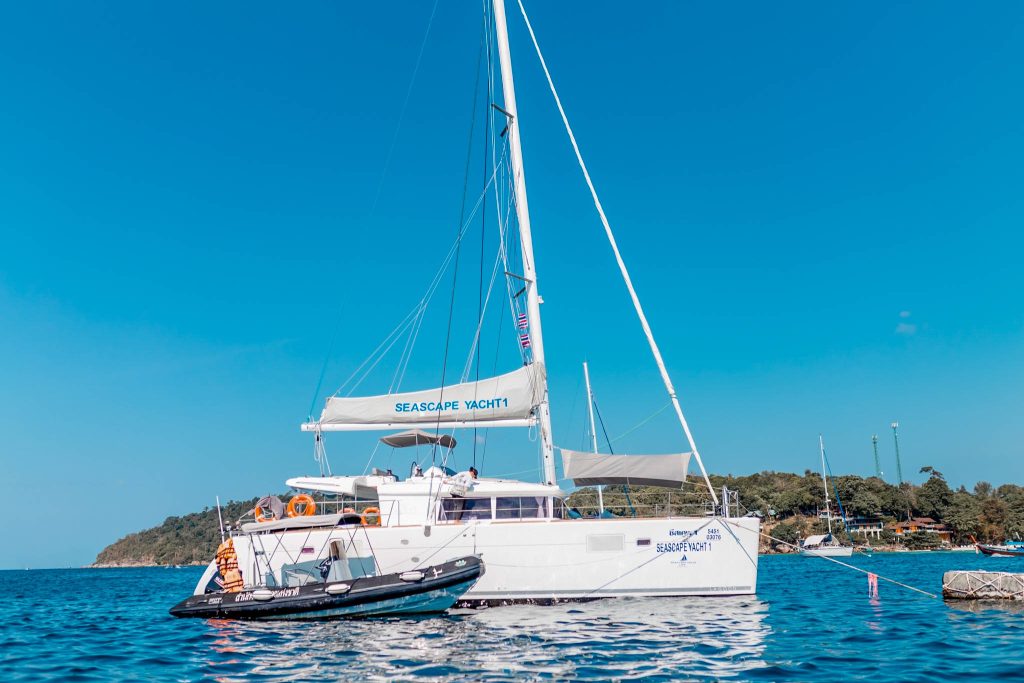 Contact us at