Akira Lipe Resort is a luxury resort. Located on Pattaya Beach Atmosphere in front of the accommodation It is a white sandy beach with clear sea water, shady weather, and a lush green garden. give a natural feeling There is an outdoor swimming pool next to the sea. The rooms are elegantly decorated. relaxing with many facilities that are fully available to you. If you are looking for accommodation at Lipe, next to the sea, well-equipped with services and rooms, one of our Akira Lipe Resorts is ready to welcome everyone.
Thinking of taking a break, thinking of Akira Lipe and our super cool Lipe beach resort…Let's go and see.
A room at the Akira Lipe Resort
There are three main types of rooms for you to choose from:
1. Superior type
It is a room in a spacious 2-story building. You can choose if you want a Superior Pool View room. It is a second-floor room with a pool view. Suitable for chilling and sitting On the balcony, a comfortable breeze and Superior Pool Access is a room where you can access the pool from the room. You can enjoy swimming in the large swimming pool from your room. or if you are someone who likes to sit by the pool. Keep the atmosphere comfortable and chilled as well.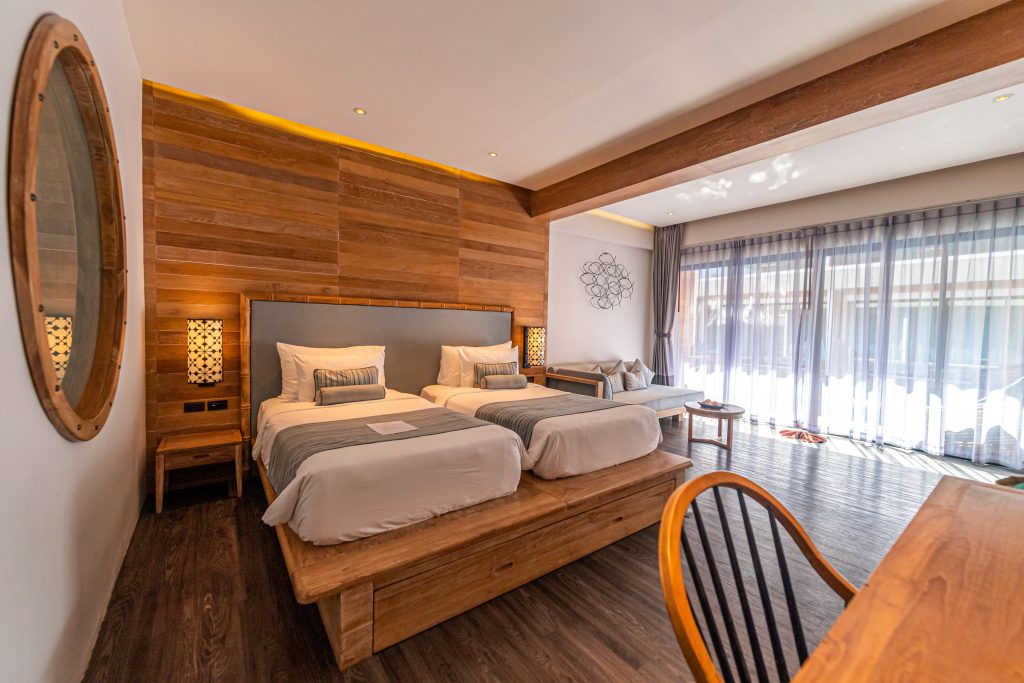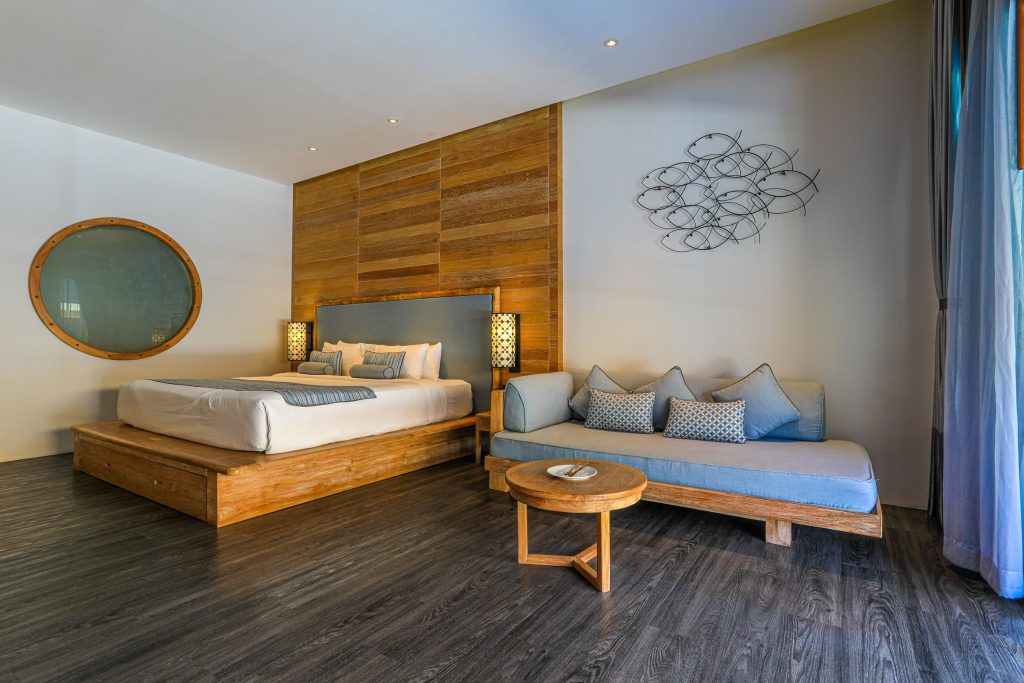 2. Deluxe type
It is a room in a spacious 2-storey building with a bathtub for you to soak in. In the Deluxe Pool View room, you can sit and chill. on the balcony overlooking the swimming pool Clearly bright blue or staying at a Deluxe pool Access room that will allow you to play in the pool at any time. swimming in comfort in a comfortable atmosphere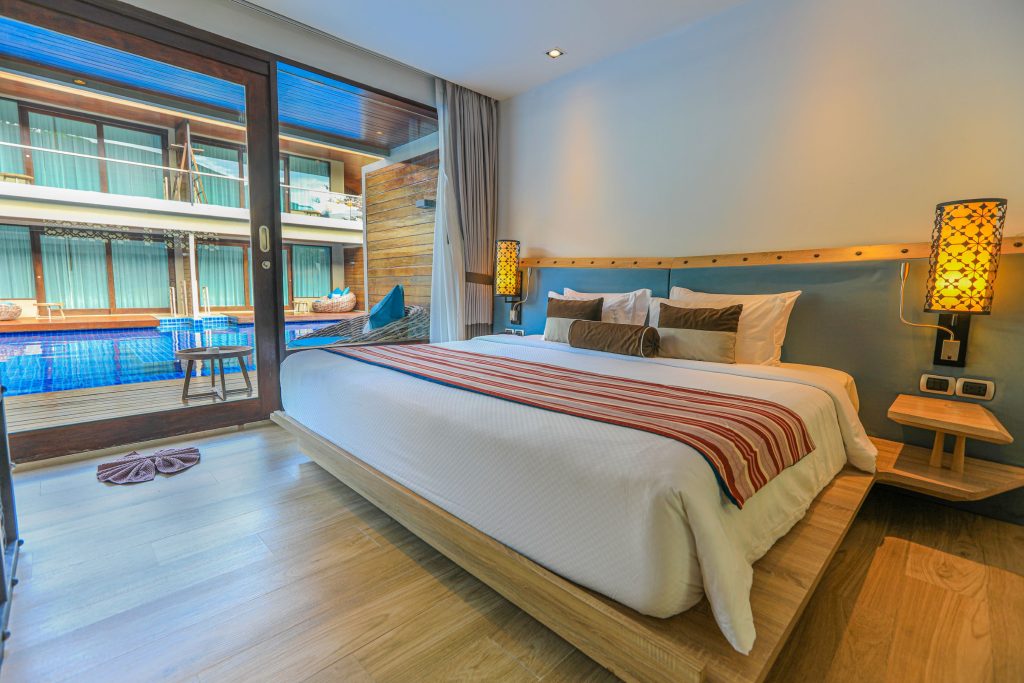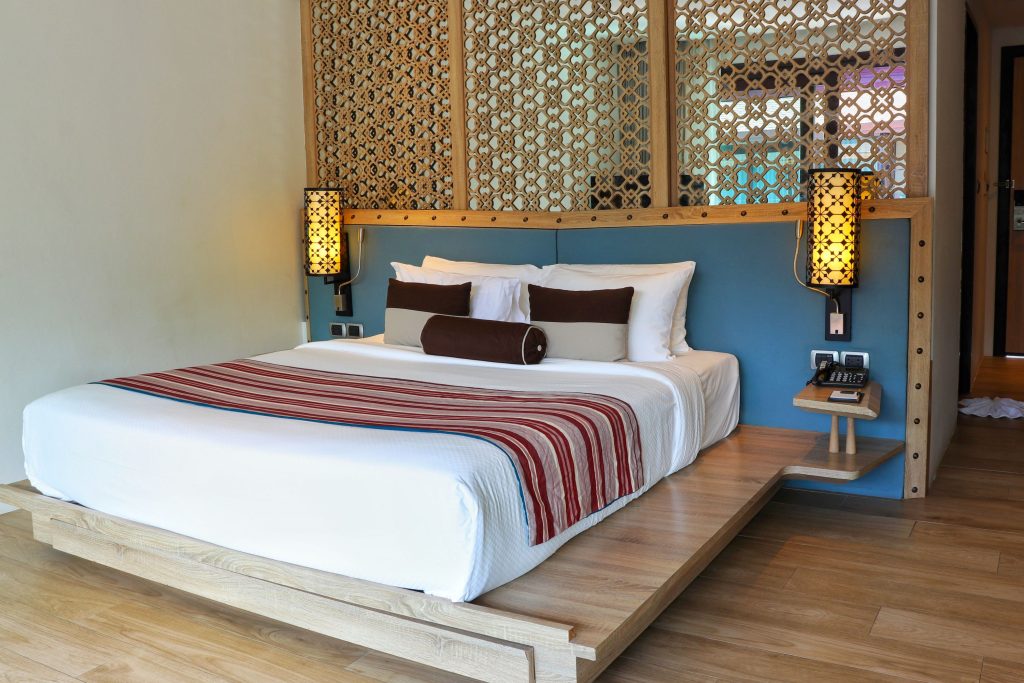 3. Villa Suite
Akira Lipe Resort's exclusive rooms are separated into separate villas. Gives you privacy to relax. All rooms are surrounded by lush tropical gardens. near the pool and the beach Inside the room is a king-size bed and a luxurious jacuzzi bathtub. The style of decoration in the Villa Suite rooms is unique, giving a beautiful feeling. Each house has a wide area for you to stay together as a family. Staying together as a couple is also very romantic. See more rooms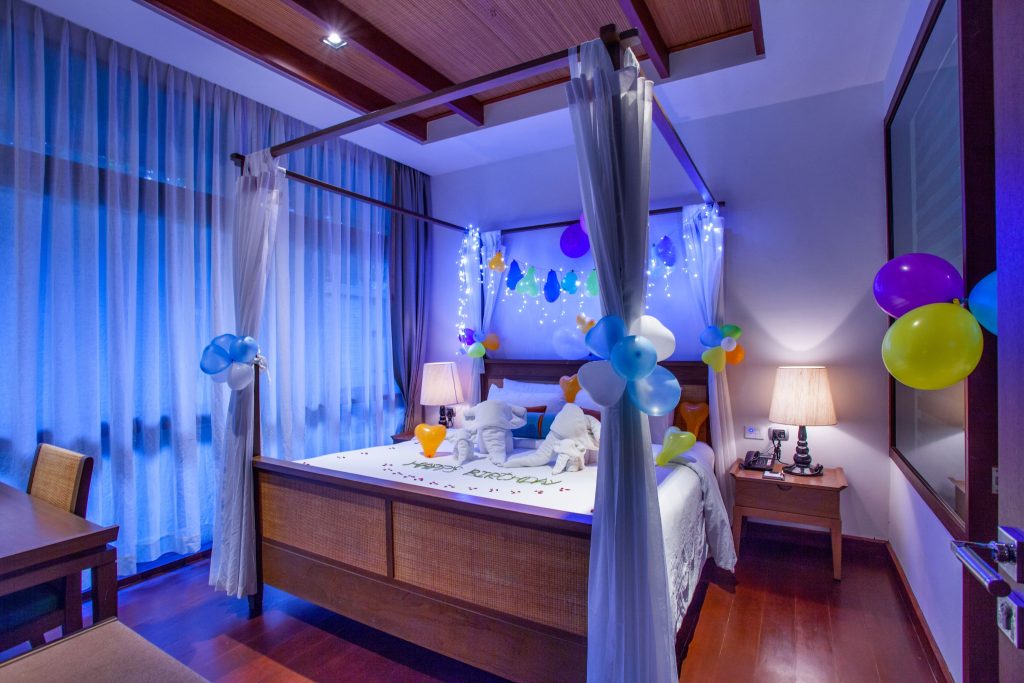 Facilities inside the room of the Akira Lipe Resort
In-room safe or safe to store your valuables.
Wireless internet is available throughout the hotel for free (Free Wifi).
Mini bar
Kettle to make hot water with tea and coffee ready for drinking
Ready-to-use mosquito repellent
Soap, hair dryer, and toiletries
***You can choose whether you want a room with a single bed or a double bed. and extra bed service if you need an extra bed.***
---
Relax and unwind with special services from Akira Hotel Lipe for you and your family.
The Akira Lipe Resort is one of the best hotels on Koh Lipe. Our accommodations offer a wide range of facilities, including a Fitness Kids Club, a well-designed swimming pool, and a full-service restaurant and bar.
There are three swimming pools in total. The first one is located in front of the resort. It is a spacious beachfront swimming pool with sun loungers. You can relax and sunbathe by the pool, and there are another 2 swimming pools located in the building of Superior and Deluxe rooms that you can access from your room. Allowing you to swim to the fullest. The swimming pool will be open for play from 9:00 a.m. to 9:00 p.m.
Fitness room that comes with many fitness equipment such as treadmills, spinning bikes, muscle building equipment, and an elliptical Sit-up benches, sit-up beds, and dumbbells are here to help you work out. Suitable for people who like to exercise Even when visiting the island The fitness room is open from 8:00 a.m. to 9:00 p.m.
Kids Club is a toy room. especially for children. Guests who come with families and have children can bring children. Let's go play and have fun from 8:00 a.m. to 9:00 p.m.
The hotel's restaurant offers buffet breakfast service in the morning. and room service. Serving food for you to eat in your room Or you want to change to eat in front of the hotel, which has a beautiful seaside atmosphere. ready to enjoy the sea breeze.
The hotel's restaurant is divided into two times: a morning buffet service from 7:00 a.m. to 10:30 a.m. and a restaurant open in front of the hotel and room service from 11:00 a.m. to 11:00 p.m. A bar with a wide selection of drinks Ready to serve you and let you enjoy the chill atmosphere. Sip a cool drink by the beach, feel the cool breeze, listen to the sound of the waves, and enjoy. The bar is open from 11:00 a.m. to 11:00 p.m.
---
The most popular events from Akira Lipe accommodation to someone special like you
For Koh Lipe accommodation Like Akira Lipe Resort, there are still many activities and events that will always be held for guests to come and have fun. Both parties celebrate important events such as Valentine's Day, Songkran, Christmas, and the New Year with buffet food. and serve cold drinks. You can enjoy the party to the fullest. In addition, outside the festival time, there will be a happy hour event, which will be held from 4:00 PM to 8:00 PM. Happy hour will include barbecue services. And drink one, get one free. Enjoy the seaside atmosphere. Watch a spectacular fire show, which is another important identity of Koh Lipe.
If you are in a group with your friends and want to throw a party, We are ready to serve you fully, including food, drinks, and karaoke at Chill Out, on the second floor in front of the Akira Hotel, or come with a couple if you want to have a special memory. with your special someone. We are ready to provide Whether it's a romantic marriage proposal by the sea of Lipe A romantic wedding in the setting sun among white sandy beaches Look out over the deep blue ocean against the wide horizon. Which Akira Hotel can fulfill your dream of being perfect? and give you something special at every moment.
---
Contact to reserve a room Akira Lipe Resort