This Lipe Travel Guide will mention where to stay on Koh Lipe, recommendations on beach locations, and activities you can do on the island. and various facilities. Like hospitals, clinics, and police stations, there is also talk of traveling to Koh Lipe with various routes to make this trip convenient and easy. Okay, I'm ready to go take pictures. Have you posted your stories on social media yet?
Recommended accommodations in Koh Lipe
Akira LIpe Resort
Let's start with Akira Lipe Resort, a famous Lipe accommodation. Super luxurious with a modern bistro-style decoration. The location is on Pattaya Beach, and the atmosphere is in front of the accommodation. Is a view of a white sand beach with the bright blue sea The resort is surrounded by nature. Along with 3 styles of rooms that are equipped with full facilities, including Superior, Deluxe, which are rooms that allow you to chill out in the outdoor swimming pool, and Villa Suite, the special room here, wide area, designed as a unique identity because the villa is separated into the latter. therefore giving a sense of privacy Suitable for family stays or as a couple There are many relaxing activities here, such as sunbathing and exercising at the fitness center. outdoor swimming pool When the activity is complete, it's time to replenish energy for the body. with restaurant service ready to serve deliciousness Sent directly from professional chefs. through fresh ingredients Freshen up at the bar with cool cocktails and soft drinks. It is guaranteed that this place will definitely fill your vacation perfectly. You can check in now.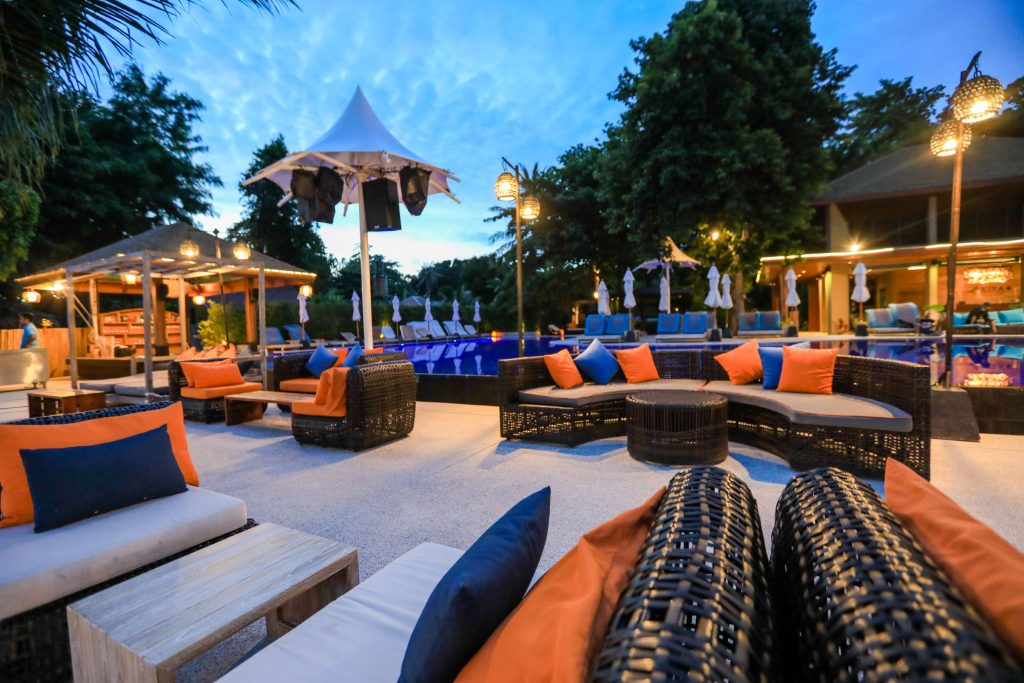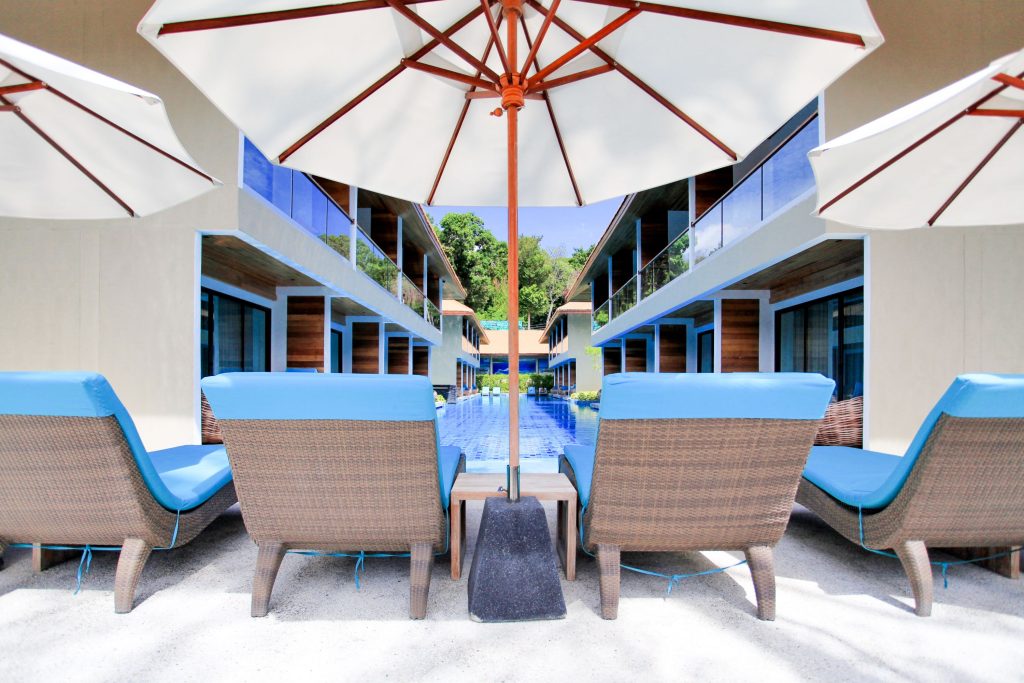 nearby places
Dong Talay Seafood Restaurant
Walking Street Koh Lipe
Koh Lipe Pier
Lipe Bar Pattaya Beach
Islanders Sea Sport Bar
Contact details for booking accommodation
Facebook : Akira Lipe
LINE : @Akira Lipe
Address : 370 Moo 7, Koh Lipe, Koh Sarai Subdistrict, Mueang District, Satun Province, 91000
Phone : 074 750 777, 091 301 3012, 091 301 3013
Ananya Lipe Resort
Let's stop by at Ananya Lipe Resort, an accommodation with a good atmosphere, comfortable beds, and a luxury level that will give you an exclusive vacation experience like no other. This resort is designed Modern style mixed with a touch of the south There are two types of rooms that allow you to fully relax, starting with the Deluxe Pool Access rooms, which are convenient for you to take a swim at the outdoor swimming pool. Then move up to the 2nd floor, Deluxe Pool View, a room that gives you a beautiful view. Of the large outdoor swimming pool, clearly Ananya has fun activities. let you go out Feel the sea breeze. In the midst of the warm sun, including kayaking and paddle boarding, when the sun is enough, you can come to use Thai massage services. To relax gently, go to Ananya Massage after the massage is complete. It's time to find something to eat. at Pattaya restaurant There is fresh food every day. All menus are guaranteed to please your taste buds, or come and enjoy something to drink at the bar or lounge. There is a wide selection of beverages, including cocktails, mocktails, and soft drinks, if you want to try something unique. Please come and stay at Ananya Lipe Resort.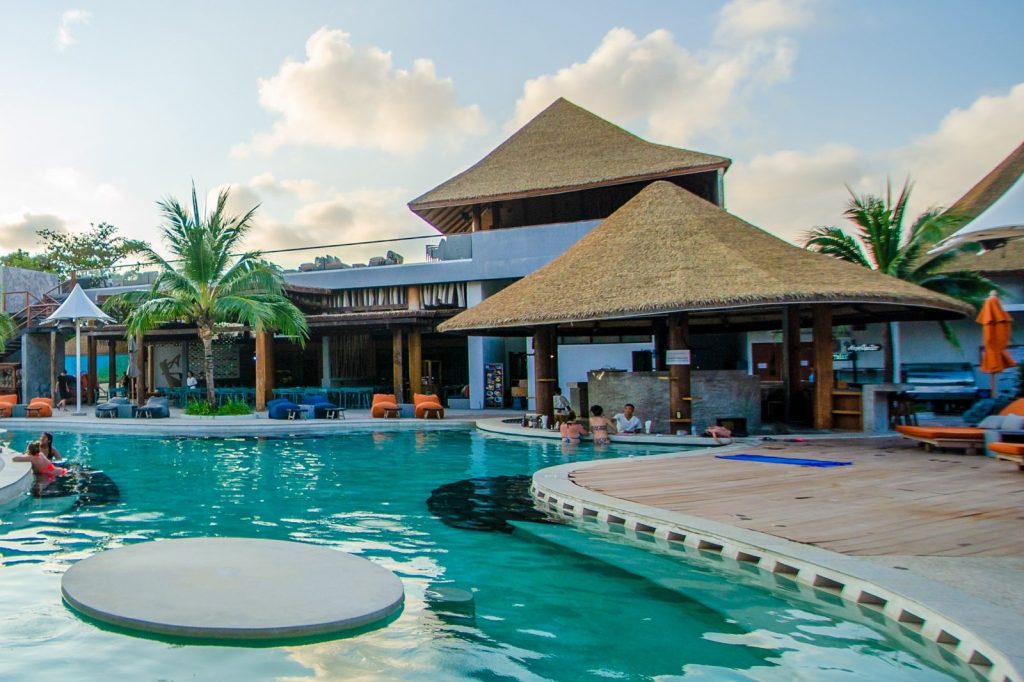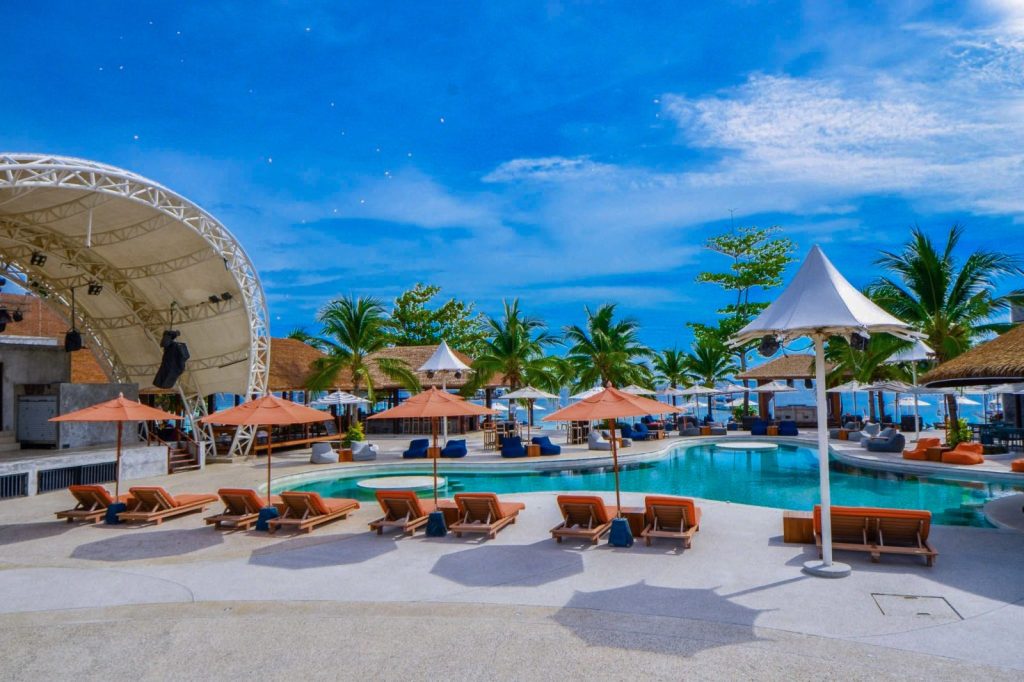 nearby places
The Steak House Lipe
Sugoi Teppanyaki Japanese Restaurant Koh Lipe
walking street Koh Lipe
Koh Lipe Pier
Big Sheep Minimarat
Terbilang otop satun
Shine bar
Reggae Bar
Contact details for booking accommodation
Facebook : Ananya Lipe
LINE : @Anabya Lipe
Phone : 091 634 6343
Website : Ananya lipe
Address : 433 Moo 7, Koh Lipe, Koh Sarai Subdistrict, Mueang District, Satun Province, 91110
The Chic Lipe
Let's come together in the center of the island in a friendly atmosphere. The Chic Lipe Hostel Lipe is decorated in a chic style with island art coupled with loft style that gives a simple, minimalist feeling. A variety of rooms make it possible to support There are many types of tourists, including exclusive double bed en suite rooms, private rooms for singles or couples, and shared rooms for gangs like single bed female dorms, single bed mixed dorms, and double bed mixed dorms. Meet new friends, both Thai and foreigners. It's a lovely atmosphere. that you have to try to take a break once in a while. Traveling and shopping are comfortable. Because we are near convenience stores and grocery stores, just a short walk away. I want to try to relax on a comfortable day. at Koh Lipe Let's chill at the Chic Lipe.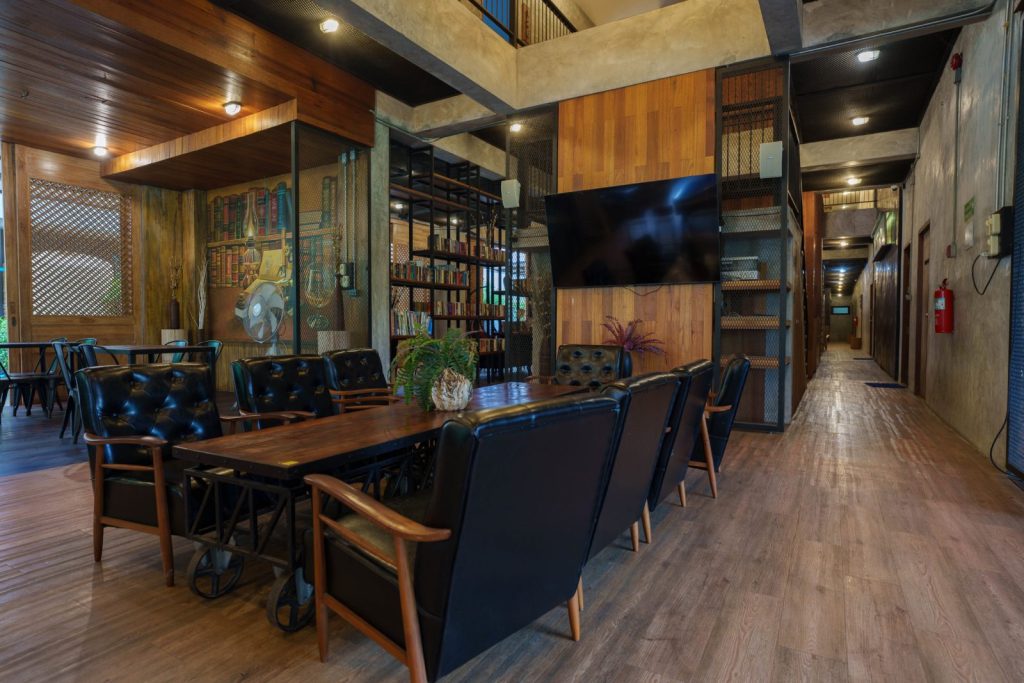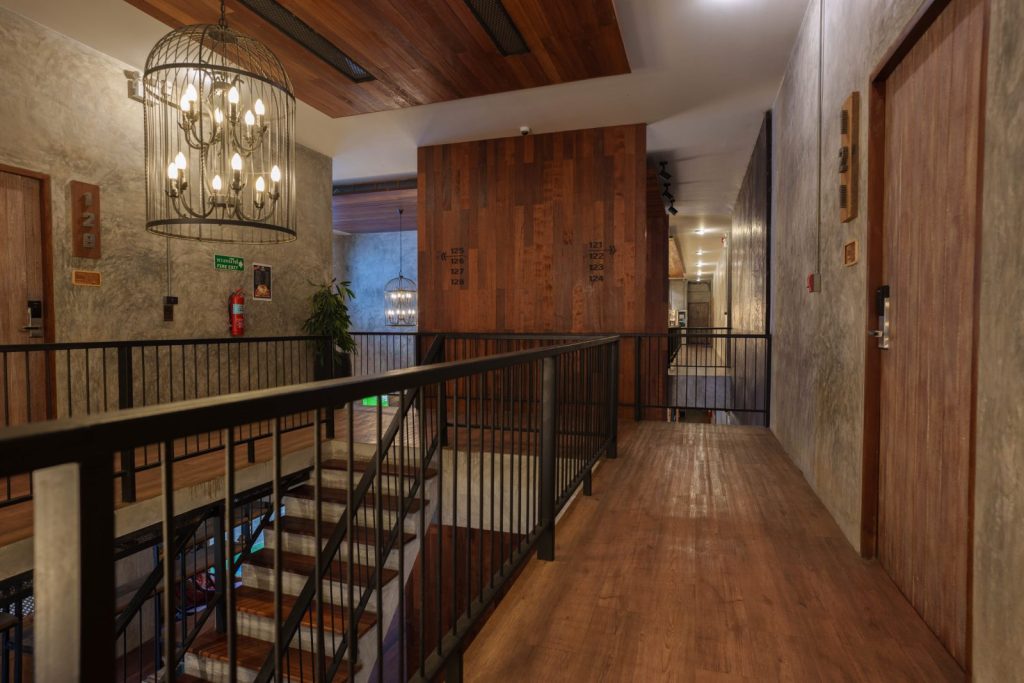 nearby places
Wan wan thaifood seafood
High Bar
Tete beach
Thookdee Lipe
Contact details for booking accommodation
---
beach location on Koh Lipe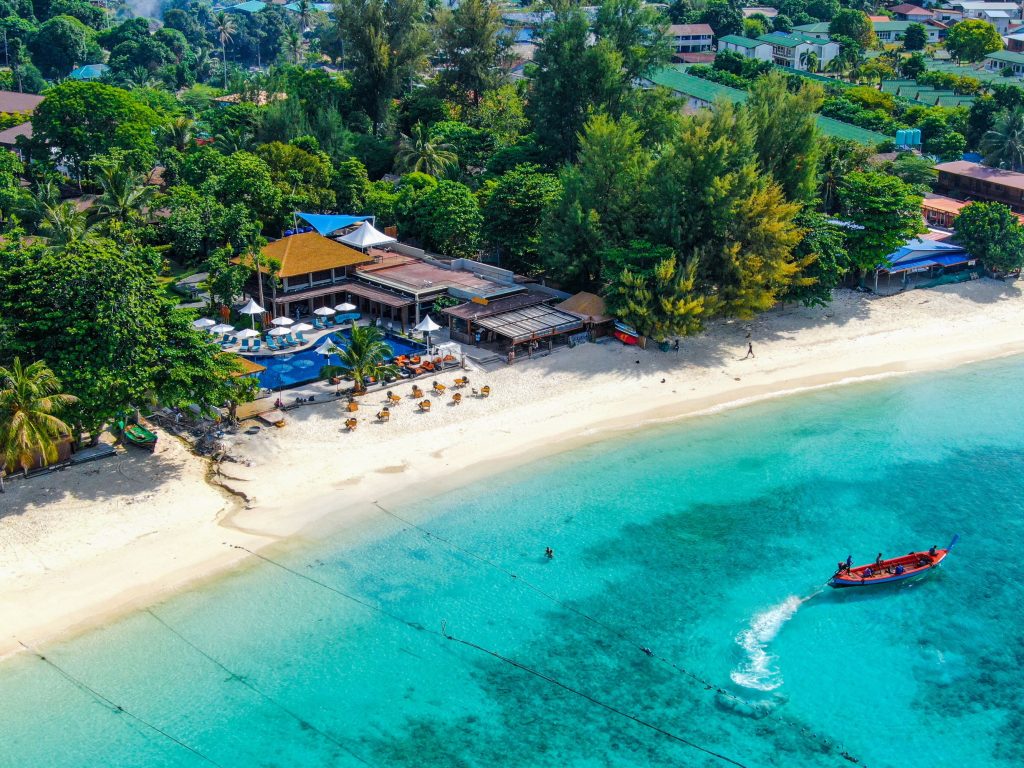 Pattaya Beach, or Bundhaya Beach, is the most beautiful beach on Koh Lipe. Located in the southern part of Koh Lipe. By morning or noon, Pattaya Beach There will be bright sea water. Suitable for sitting and relaxing, and in the evening can drink Romantic sunset atmosphere from here
Sunset Beach is a beach where the beach faces west. This makes this beach a very good spot to watch the sunset. This place is famous for having the most beautiful sunset view point. It is also a quiet beach. There are not many boats moored.
Sunrise Beach is a beach known as one of the most beautiful sunrise spots on Koh Lipe. It is a beach where the wind blows throughout the tourist season. Also, the length of the beach is longer than other beaches. So it's perfect if you come for a walk. Enjoy the sea breeze here.
Karma Beach A small beach next to Sunrise Beach to the north. Facing Koh Adang, this beach is mainly part of Sunrise Beach. Here, the sea is calm and shallow around the coast. making it suitable for children. If you want to bring your children and grandchildren to play in the sea, And here is also where you can dive to see coral while snorkeling.
Haad Sanom is a small, quiet beach suitable for anyone who likes to relax and escape the hustle and bustle. The atmosphere is shady, with trees all around. This beach has a small wooden bridge. connected to Pattaya Beach. You can walk and chill. under these trees as well.
Patai Galah Beach is a beach far from Pattaya Beach. You will need a kayak to get to this beach. This is a small beach. There are both clear seas. clean, white sand beach And most importantly, there are many beautiful photo angles for you to take full advantage of.
Secret Beach: A hidden beach on Koh Lipe The beach is located far away, and few people know that this secret beach is hidden. Therefore, this beach is less crowded. Overall atmosphere of the beach There is real peace and quiet in the midst of nature. Gives a very personal feeling. Very suitable for nature lovers If you come to relax here,
Additional information from : Tarutao National Park
---
Let's have fun and happiness with activities on Koh Lipe!
1. Exercise your arms and see the view around the island with kayaking activities.
If you want to go out and enjoy the breeze of the Andaman Sea, then let's try the most popular activities. Look here. with kayaking View around Koh Lipe You can exercise your arms and soak up the atmosphere as well. It can be called 2 in 1.
2. Snorkeling, the beautiful flowers of the underwater world
the beauty of the underwater world of that place It has always been a point of attraction for many tourists, with many pictures of corals and aquatic animals still fascinating. People have always been If you come to Koh Lipe, diving activities are a must-try. Because the beauty here is not just on the ground.
3. Experience the beauty of natural rocks at Koh Hin Ngam (touch only; don't take it home).
Take a boat out of Koh Lipe to an island without sandy beaches. like Koh Hin Ngam's beautiful rocky beach. The more waves wash on the beach, Will make the rocks here shine beautifully all over the beach. The rocks are beautiful, but don't take them home. Because here is the story: if someone takes the stone back, it must be returned to everyone.
4. See Koh Lipe from Chado Cliff on Koh Adang-Rawi.
The island is full of rich nature, like Koh Adang. The main feature is Pha Chado View Point. With a wide, open view, you can see far; you will see the view of the white sandy beach on Koh Adang. Koh Lipe, the whole island, and the color of the sea that perfectly contrasts with the color of the horizon
5. Visit the lifestyle of Koh Lipe fishermen.
Let's come to the middle of the island to meet the art that tells. The story of the way of the Urak Lawoi people is told through paintings that reflect the customs, beliefs, and culture of the people here. To give you a better understanding of the lives of the people here, you may see new perspectives on living more.
6. Take a walk on Koh Lipe Walking Street, the most popular shopping area on the southern island.
come shopping Let's live together to the fullest. On this Koh Lipe Walking Street, there are unique souvenir shops, chic clothes, many restaurants that can be called the most international because, besides Thai food, there are also European, Indian, Japanese, etc., and bars. that allows you to sit and drink together comfortably. With music, enjoy listening to each other. All are included here.
7. Come and try the freshest seafood on the island.
Here is Koh Lipe, which is in the middle of the sea. The ingredients here are definitely guaranteed to be fresh. plus restaurants with a variety of styles For those who have eaten, this is a great joy. giving our tongues an adventure It is a delight that you should try. Not sure where to start? We also have restaurants to recommend.
8. Watch the sunset at Sunset Beach.
sunset at sunset beach It is a beauty that many tourists are very interested in. The view of the setting sun, the horizon, and the yellow-orange light that dyes the sky and the sea is a beautiful sight. Spelling the eyes of many tourists
9. Watch the Fire Swing Master Level
In the evening, enter the atmosphere of drinking under the dim lights with the sound of the waves in the background. with cold drinks and a good show of Koh Lipe, such as swinging the fire, and it can be said that their skills will make you enjoy it very easily as entertainment on the beach. that you should come and try.
Facilities on Koh Lipe
Thank you picture from : Chareena hill beach resort
---
Buses Taxis Koh Lipe
At Koh Lipe, there is a bus service. for tourists, which you can call if you wish. Taxi Koh Lipe is stationed at various embarkation points to always be ready to serve you.
Fares
General service 50 baht per person.
Service to travel around the island at 400 baht per hour.
Baggage delivery service, luggage, 150 baht per trip
ATM machine (ATM)
If you need to withdraw cash on Koh Lipe, there are ATMs. Currently serving, which accepts all kinds of ATM or debit cards. It will be located in five locations:
convenience store 7-Eleven
The first seven are located in the middle of the walking street. (open Google Maps)
The second 7-Eleven is located at the entrance to Walking Street on the Sunrise Beach side. (open Google Maps)
Tambon Health Promoting Hospital
Locate : Next to Ban Koh Adang School on Sunrise Beach (open Google Maps)
Pharmacy or pharmacy on Koh Lipe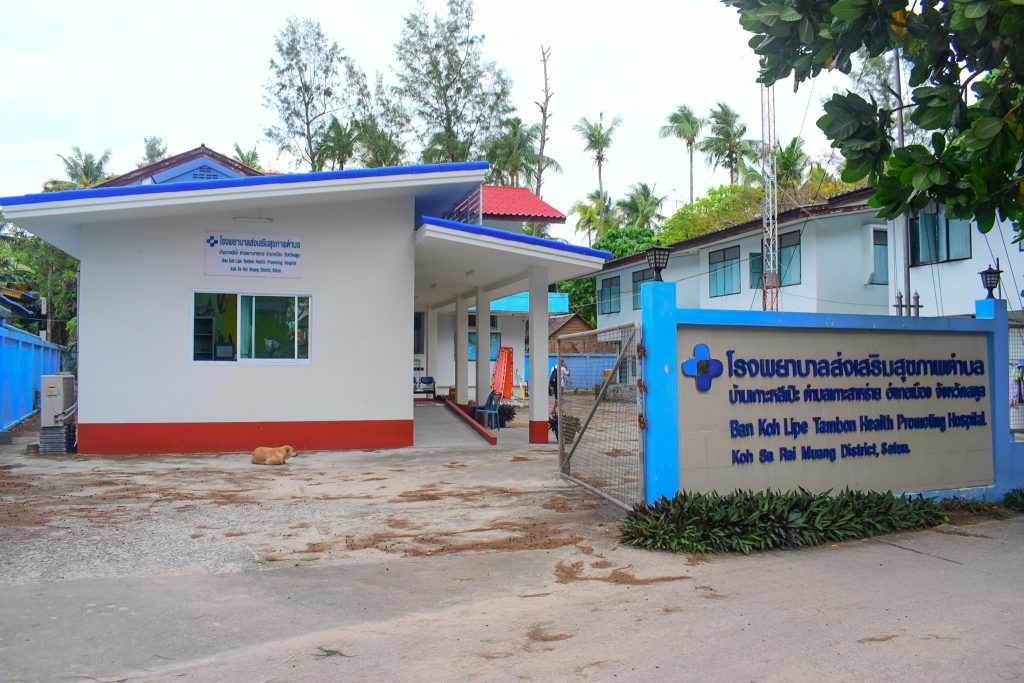 Sun Pharmacy
Location : Entrance to the walking street on Pattaya beachside (open Google Maps)
Service hours : 08.00 a.m.-23.00 p.m.
Phone number : 080 800 0578
Pharmacy House
Location : walking street (open Google Maps)
Service hours : 08.00 a.m.-23.00 p.m.
Phone number : –
Sun Pharmacy Plus Drug Store
Location : Entrance to walking street on Sunset Beach side (open Google Maps)
Service hours : 08.00 a.m.-00.00 p.m.
Phone number : –
Lipe Pharmacy
Location : Entrance to the walking street on the Sun White Beach side, opposite 7 Eleven (open Google Maps)
Service hours : 09.00 a.m.-23.00 p.m.
Phone number : –
---
Clinic on Koh Lipe
Siam International Clinic Koh Lipe
Location : entrance to walking street, Pattaya beach side (open Google Maps)
Open : 8:00 a.m.-11:59 p.m.
Phone number : 095 256 1828
Southern Andaman Medical Clinic
Location : Entrance to walking street on Sunset Beach side (open Google Maps)
Open : 8:00 a.m.-22.00 p.m.
Phone number : 088 496 0101
Andaman International Clinic Koh Lipe
Location : Middle Road, Koh Lipe (open Google Maps)
Open : 24 hours
Phone number : 074 740 575
---
Immigration and Koh Lipe Police Station
Located at the east end of Pattaya Beach. Next to Bundhaya Resort, the police station is located behind the Koh Lipe immigration point (open Google Maps)
Recommend walking to Koh Lipe. With various routes from planes to private cars before the speedboat story
The starting point for traveling to Koh Lipe is It is at Pak Bara Pier, Rangu District, Satun Province, where you can travel to the pier in many ways, whether it is by plane, train, tour bus, or private car, all of which depend on which one is more convenient for you. By today, we will therefore offer various methods of coming to this port for you to understand.
Traveling in the middle of the sky by plane
If you choose to fly, choose a flight to Hat Yai. to fly to Hat Yai International Airport and wait for the car to go to the airport. Go to the agricultural market van queue and choose the Hat Yai-Pak Bara line for traveling to Pak Bara Pier, La-ngu District, Satun Province. At this point, you can get on a boat to Koh Lipe.
Keep traveling, watching birds, and watching trees while traveling by train.
You can travel with Bangkok – Yala or Bangkok – Hat Yai trains by purchasing train tickets online at the website. www.railway.co.th when arriving at Hat Yai train station
After that, you continue on your regular route. in front of the train station Go to the agricultural market van queue to ride the cable car Hat Yai – Pak Bara Continue to Pak Bara Pier
It is easy to travel by car to Pak Bara Pier with a pick-up service.
If you choose to travel to Hat Yai by plane or train, you can book a car. can be delivered through various web tours to increase the convenience of traveling to Pak Bara Pier.
Ask for travel information at LINE : @AkiraSpeedBoat
Travel, adventure, and backpacking with a tour bus
Take a bus on the route Bangkok-Satun to get off at Satun Bus Terminal. let you choose a parking spot in La-ngu district, Satun province. After that, continue with a minibus to get to Pak Bara Pier.
Travel and play on a road trip with your trusted car.
You can travel by private car. By using Highway No. 4 through Prachuap Khiri Khan and Chumphon Provinces, then using Highway No. 41 through Surat Thani Province. Nakhon Si Thammarat through Phatthalung Province Go to Rattaphum District, Songkhla Province; take Highway No. 4 and turn right to Highway No. 406 until reaching Satun Province. When reaching the Chalung intersection, turn right along the Chalung-La-ngu route, passing through Tha Phae District. Enter La-ngu district, then continue driving to Pak Bara Pier (here there is a car deposit point with a price of 100 baht per night).
---
Frequently asked questions (FAQ)
Q : Is there any other type of Lipe tour package at Akira Lipe Resort besides 3 days and 2 nights?
A : Yes, apart from the 3-day, 2-night tour, we also have one-day trip tours and 4-day, 3-night tours that can be customized by the customer as well.
Q : At Koh Lipe, is bicycle rental available for driving and playing on the island?
A : Yes, you can rent a bicycle at The Chic Lipe Hotel (The Chin Lipe) for 100 baht per hour.
Q : Can the Akira Lipe Resort pick-up service go anywhere other than the airport or the train station?
A : Yes, just the point you want to pick up is an important place or on the main road, but we ask for permission. Don't go to pick up in the alley.
Contact to reserve a room Akira Lipe Resort